Michael A. Patton,
Apostle, Founder/Senior Pastor Kingdom Life Christian Cathedral, and Author
Michael A. Patton is a native of South Fulton, Tennessee and currently serves in the Office of an Apostle and is the Founder/Senior Pastor of Kingdom Life Christian Cathedral of South Bend, Indiana. He gave his life to the Lord in May 1987 while at Faith Christian Center in South Bend, Indiana and began his quest of growing in the Kingdom and in the knowledge of becoming a man of God.
In 1989, after leaving the U. S. Air Force, he began attending New Creation Christian Fellowship in San Antonio, Texas under the leadership of Bishop David M. Copeland.  It was there that he began to realize the call that had been placed on his life to preach the Word of God.  He was licensed as a minister in 1990, in Benton, Louisiana and ordained as an Elder in 2001 by Apostle Dennis Givens, Pastor of New Horizon's Outreach Ministry in South Bend, Indiana.  He was affirmed as an Apostle by Willie Coates, Jr. in 2013.
Apostle Michael completed his undergraduate education at Bethel College in Mishawaka, Indiana where he graduated in 2007 with a Bachelor of Science Degree in Organizational Management. He continues to educate himself and increase his spiritual knowledge through various courses, workshops, conferences and seminars.
Michael wrote and published his first book titled: Reconnecting With Divine Grace, which is a book of 365 daily meditations meant to transform the life of the reader.  He is currently employed by the South Bend WorkOne Center of Northern Indiana as the Local Veteran Employment Representative (LVER); and is responsible for assisting Veterans in finding jobs at the highest possible wage.
Apostle Michael works diligently within the community and serves on various boards and steering committees.  These include The South Bend Heritage Foundation, Citizens for Community Values, Alcoholic & Addictions Resource Center, Positive Outlook and a research committee (Project Based Learning) for the South Bend Community School Corporation. He participates on the Regional Apostolic Roundtable of Prayer and has served as the President/CEO of the Urban League of South Bend.
He and his wife Tina were married in 1996, reconnecting as sweethearts after being apart for 15 years. They are the proud parents of four children; Brittany, Devin, Tobias, and Jada.  Together they founded Kingdom Life Christian Cathedral in 2001. Apostle Michael has ministered internationally in Malawi, Africa and desires to plant and establish Churches abroad.
Michael, along with the entire Kingdom Life family share a vision for enhancing the lives of others, spiritually, socially, and economically and serve with the mission to "Promote the Rule and Reign of God in the hearts of His people." Apostle Patton continues to avail himself to the move of God, sharing vision and inspiration with the body of Christ.  He understands that his vision is great, but as well is assured that God is able to do exceedingly abundantly above all we ask or think.
After more than 25 years in ministry, Apostle Michael leans wholly on the Lord for guidance and revelation and continues to believe that with God, all things are possible.
---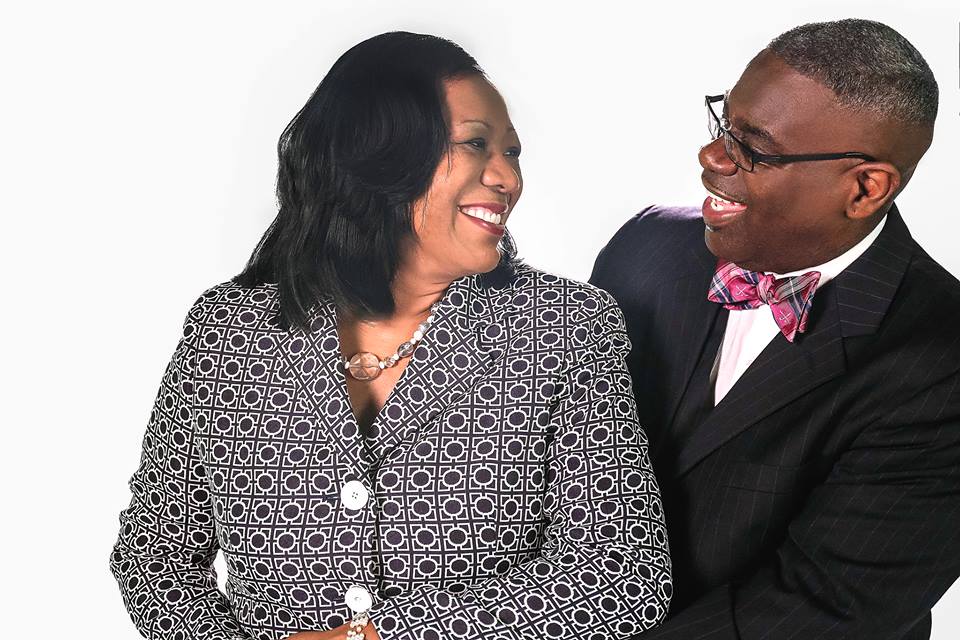 Tina M. Patton,
"…is simply, a woman of great faith, strength and dignity. When she speaks, her words are full of wisdom and instruction to all who hear her." Proverbs 31:25-26 TLB
Tina Patton received Jesus into her life at the young age of twelve. She has always felt the wooing of God in her life and has been blessed with the favor and transforming power of Jesus Christ.
Tina believes that education is an important building block to success. She received a Bachelor's Degree in Business Administration from Indiana University at South Bend in 1990 and an MBA from the University of Notre Dame in 1993. She received the designation of Certified Securities Operations Specialist (CSOP) from the Cannon Financial Institute at the University of Notre Dame in 1990 and the designation of Certified Information Security Manager (CISM) in 2010.
Tina has been employed with Indiana Trust & Investment Management Company since 1989, initially in the capacity of Trust Operations Manager. Her current position is Vice President/Director of Information Technologies and Operations having responsibility for the Trust operations and accounting, Information Technology and Office Management oversight.
Ordained an Elder in 2003, Tina works closely with her husband, Michael in all aspects of the ministry. As Co-Pastor of Kingdom Life Christian Cathedral, she oversees various ministries and also serves as the Minister of music. God has imparted a special anointing of a psalmist and worship into Tina that she uses to impact all who hear her. Having worked in a variety of ministry settings, Pastor Tina demonstrates a Godly example of strength and honor to those she encounters.
Tina's passion is her commitment to the women and children of this community. She works diligently to mentor and help them to understand God's plan and purpose for their life, while also teaching them to capitalize on the opportunities that life presents. In addition to speaking to a range of youth and women's groups, she also speaks to various groups on topics related to finance and investments. Tina was honored with the designation of Woman of the Year in 2003 in the area of Business and Professionalism.
She is very connected to the community and has served on various boards including Memorial Hospital, The South Bend Symphony, The South Bend Community School Corporation, Hannah's House, and on the Finance committee of the YWCA. She currently serves on the Boards of Ivy Tech Community College North Central, The Community Foundation of St. Joseph County and the grant committee for the African American Fund of the Community Foundation of St. Joseph County. Tina is a member and Program Chairperson of the South Bend Area (IN) Chapter of the Links, Inc., a local social service organization geared toward the needs of women and children.
She is a contented and cared for wife, married in 1996 to Apostle Michael Patton. They have four wonderful and unique children.  Her favorite scripture and testimony is: "Delight thyself also in the Lord and He will give thee the desires of thine heart." Psalm 37:4."